Breaking News
Diversity MBAs CEO Response to Simone Biles Decision: Eye on the Prize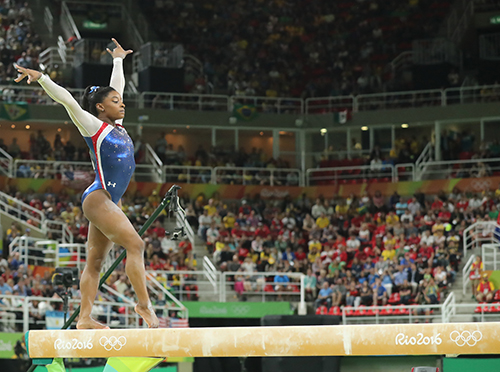 As the world wonders what is Simone Biles doing? What was in the mind of Osaka? How could world-class athletes say, "no more I need to self-care", regardless of the perceived cost to others? "I need to be realistic about my own mental health" is what they are thinking. They know they need to feel psychologically safe.
We should not dwell on this moment. Instead, remember when and how the William sisters entered the tennis world: Richard Williams demanded that his daughters have balance and be able to adjust to the media and world pressure that would change their lives forever. In contrast, tennis stars Jennifer Capriati and Traci Austin debuted in professional tennis at age 14 and burned out at age 18. Kudos to the United States Tennis Association (USTA) for adjusting their requirements for athletes under a certain age to allow for maturity to not only compete but to handle the enormous pressure of the world stage of expectations.
And we appear to be shocked because we think the folks with privilege – that have the illusion of having it all – should not be able to assess their mental health and well-being because they are called to be something larger than themselves. I believe what is happening among these athletes is a wake-up call for America to listen to its communities, and workforce for what is needed and missing.
After all, the world is still dealing with a global pandemic; America continues to struggle with racial and social inequities in our democracy; and the future seems more precarious than ever. So, why are we surprised that personal anxieties and stress is at an all-time high? What does it take for us to pulse check how we are doing, and what must be done to self-preserve?
Among the top invisible disabilities is depression and stress according to Americans with Disabilities Acts (ADA). Remaining invisible puts the onus on the individual to manage the impression of being healthy and capable; making whatever adjustments are needed to meet their needs that arise from their impairment; accepting the current situation as is rather than asking for reasonable support.
There are a few things we need to help our organizations do better 1) create an environment to accept differences to mitigate covering; 2) allow people to self-express without judgment for needing support with mental health; and 3) create resources for people to safely to ask for help.
Pamela A. McElvane, CEO Diversity MBA Media