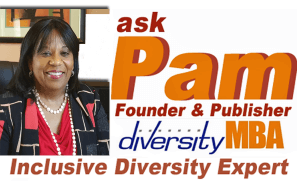 Yep, you guessed it, I am referencing the late Queen of Soul, Aretha Franklin's anthem.  We will miss the uniqueness of her style and the vibrancy of the messages her voice and tone brought to us all.   Aretha Franklin left us  with some great lessons that we can take into our diversity and inclusion journey. I listened to Aretha Franklin from my girlhood to woman hood. I would like to share with you what her song (lyrics) 'RESPECT' means to me three decades later.
When Aretha was singing about respect she was referencing her whole being.  Not just her public self, she was inviting all people to engage with one another while opening up exposing themselves, just a little bit at a time.  She say's what you want, what you need; just ask and I got you.  Isn't this inclusion?  I don't want to do you wrong, I just want to belong; so don't lead with fear, because all I am asking; is just a little bit of Respect.
It blows my  mind when we sit next to one another in the workplace and we are twisted up with fear and illusions that everyone is equal and respected the same.  We fill our mission statements with the language of trust and integrity, yet, we are defending class action suits against hate crimes, sexual harassment and bias to name a few.  Aretha says, I'm about to give you all of my money…all I am asking is to give me my proper's for my efforts..just a little bit.
Well, then, if you won't do that, then I demand R-E-S-P-E-C-T   so I can
T-C-B (Take-Care- of Business); in the style and passion that I believe diversity and inclusion deserves. I am not asking for much, I too, just want a little bit of movement  for each of us to be patient with the positive change that diversity brings and inclusion promises.
To you, queen of soul who will live on in our hearts through your music, and your life lessons will allow us to learn something, even if it is just a little bit of RESPECT for one another.