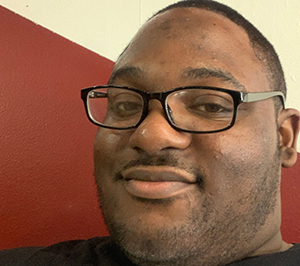 Let us get this out of the way right now and say the obvious: Life has changed drastically since the COVID-19 virus made its way through the United States. If you can remember how life was 2018, you would not expect to be a part of a global pandemic where lives were being taken at an extreme level; where we would be confined to our homes and have to wear masks for the foreseeable future. How do you stay entertained when many of the venues we used for entertainment are now closed?
The answer to this question is simple: social media. According to a poll complied by the The Harris Poll by May 2020, social media users rose to 51%. Remember the times you could go to a club to see your favorite comedian or dance the night away to your favorite DJ? The social media platforms that we most likely took for granted such as Facebook, Instagram, YouTube and even the newcomer, TikTok are now the glue that is keeping the world sane in these hectic times.
As a millennial myself during this pandemic, I rely heavily on social media. I can definitely say that it is a blessing and a curse sometimes. But I would like to focus on the good part of social media. Below are some content creators that have brought me joy during this pandemic:
Tabitha Brown:

Tabitha Brown

is an African American vegan chef. She is the "auntie," as my generation affectionately calls her, that you never knew you needed. While most of her content consists of her cooking vegan recipes, she also has such a heartwarming personality that makes your day brighter.
Tarek Ali:

Tarek Ali

is an African American Youtuber and also a part of the LGBT community as am I. While he is 24 years old, he uses his channel to open the conversation on many tough subjects such as racial profiling in America, issues in the LGBT community, and unpacking some instances of traumatic experiences in childhood.
Kid Fury and Crissle West, "The Read": Kid Fury and Crissle West are co-hosts of a weekly podcast known as "

The Read

." The two report on Pop Culture and political news in a comedic fashion. They close out their podcast with what they like to call a "Read," which is a term coined by the LBGT community, which both hosts are a part of, as a way to insult someone.
With 2020 being the toughest year the US has experienced; emotions and stress are at an all-time high. What are some of the ways that you stay calm and entertained?