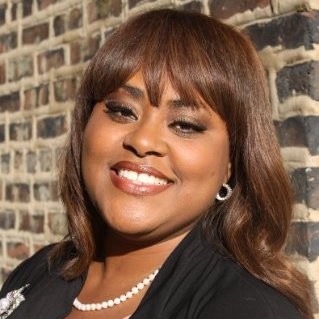 Larissa Williams
Assistant Vice President,
Diversity MBA
This year had its unique challenges in the practice of diversity, equity, and inclusion with many practitioners wondering whether they had what it took to dismantle social and racial justice issues that permeated our communities, cities and workplaces.  From managing the ongoing engagement and performance of our workforce to keeping ourselves mentally and physically ready to make it happen – while continuing to show our support for marginalized groups impacted by the pandemic.
These are the challenges and the stories we've heard more often than not over this past year but we have the answer.
Diversity MBA has a deep commitment to supporting our partners and friends and this is why we've worked extremely hard to develop resources with practical solutions for helping organizations manage, lead, and shape their workplaces into fully functioning environments.
DIVERSITY MBA'S 15TH ANNUAL BUSINESS LEADERS CONFERENCE – IS THE ANSWER!
Diversity MBA's 15th annual business leaders conference will take place on September 22 and 23, 2021, virtually.  This year's conference theme is entitled, "Reimagine the Future: Lean into the Possibilities", bringing together 4000 leading diversity practitioners, human resources professionals, students, business leaders, and chief executive officers from the corporate, higher education, and government sectors to discuss the latest best practices and next practices in diversity, equity, and inclusion (DEI).
This year's conference will be much more than your usual diversity conference.  Our goal in holding this event is to bring together seasoned leaders from various sectors with Diversity MBA's expertise, significantly increasing the lines of collaboration between industries and sectors armed and ready to have courageous and bold dialogue.
GET READY TO LEARN OR RE-LEARN NEW KNOWLEDGE
We pride ourselves on being one of the industry leaders for DEI and we're committed to creating the platforms for expertise sharing of knowledge and for giving what's necessary for maximum impact and results.
Here are some of the main leadership competencies attendees will acquire at the conference:
People Leadership – Learn tactics on how to encourage collaboration, trust and cooperation within work groups and teams by learning how to influence others by creating win-win solutions for all involved;
Results Leadership – Learn when it's time to make a difficult decision regarding your current strategy and then when to act on those opportunities that create value for the company; understand when to take informed risks and how to make principled decisions when facing high-stakes issues;
Thought Leadership – Learn how to effectively apply analysis skills by focusing on important information without getting bogged down in unnecessary details that don't impact your DEI efforts; become a strategic thinker that ensures your DEI efforts are integral to business goals.
Diversity, Equity and Inclusion – Learn current and next best practices for sustaining an equitable workplace; Understand what leadership competencies are necessary for effectively managing and leading DEI efforts across the organization; learn how to challenge and eliminate negative treatment across the organization that thwarts high performance; and attain effective ways for engaging senior leaders to accelerate leadership accountability that last.
Come join the conversation.  Click here to register for DMBA's 15th Annual Business Leaders Conference