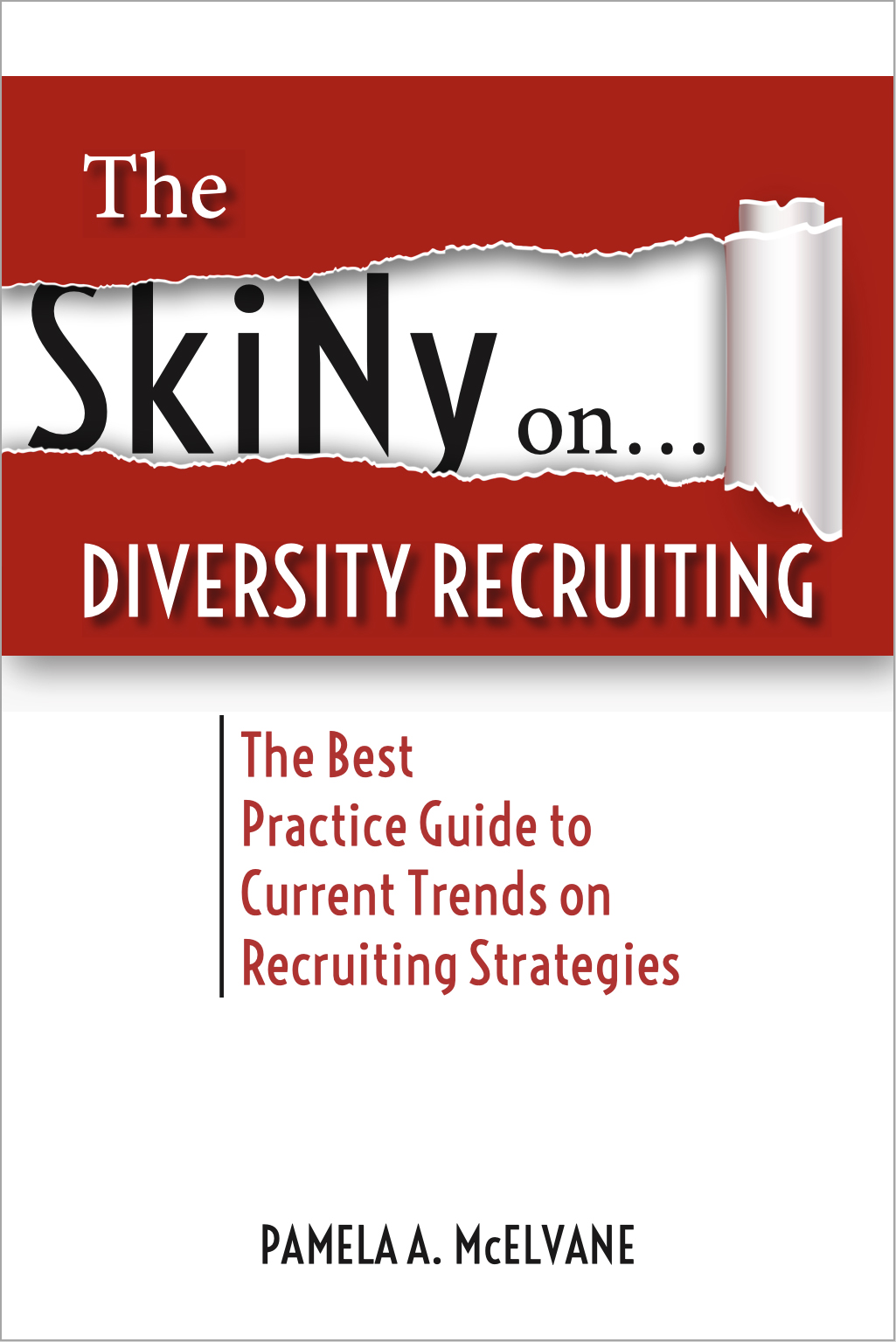 Actionable insights from our Founder, Pamela McElvane's book, The Skiny on Diversity Recruitment. The thoughts shared here are gleaned from 15+ years of Diversity Benchmarking, executive discussions, and strategy development.
1: Establish a recruiting team and determine goals with monthly check in meetings.
It is important that roles are clearly defined within the teams, and it helps if teams understand the impact of their contributions. Your recruiting strategy and global talent recruitment team should be aligned so they can work directly with business teams to identify talent.
2: Integrate recruiting processes with existing systems.
Your business can leverage Employee Resource Groups and use them as a source for diverse talent. Keep synchronization with current analysis of hires and also analyze diversity of hires within the same 90 days, six month and 12-month period.
3: Plan to get involved with activities that have proven results in recruiting.
Choosing to get involved with activities that are known to have results will prevent burnout and lack of motivation in the recruitment process. Some of these data proven activities are: showcasing at national conferences, increasing advertising and web presence for diversity sites, partnering with campus diversity organizations, and creating a formalized referral pool that is compensated for diverse talent.
4: Select partners who will execute and support your recruiting goals.
Help yourself help others by ensuring your partners are qualified to support your efforts in recruitment goals by ensuring 100% of your search firms present a diverse slate for each position. If you find they don't, increase your use of boutique search firms who do focus on diversity.
5: Require accountability from all teams and learn to be open to discussions and readjustments
This can be done by developing Key Performance Indicators (KPIs) that both recruiters and hiring managers have access to as well creating a reward program to implement these diverse slates. Keep measurement of hiring progress and make sure your goals are cascaded throughout the entire organization so everyone is aware.