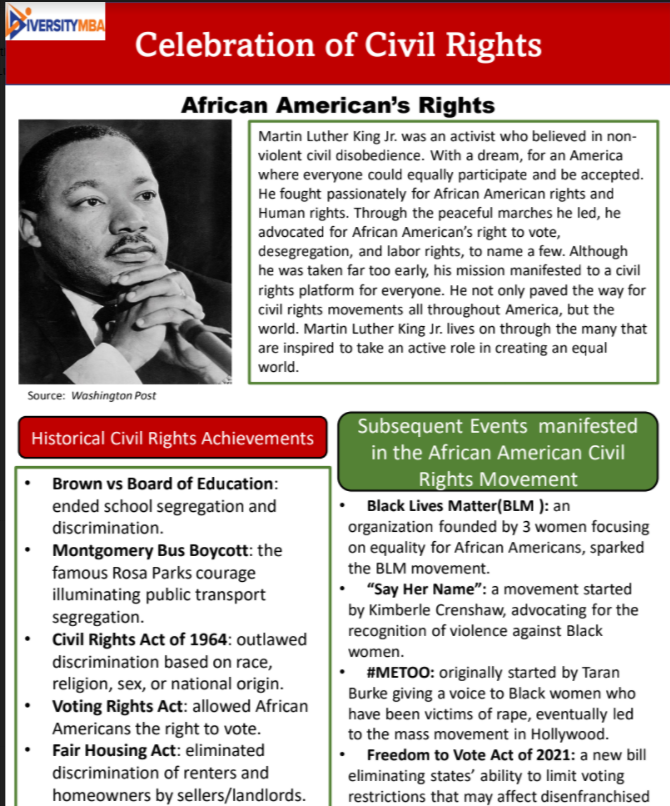 In honor of Dr. King's birthday, we've put together a primer with key facts and historical events about the African American, Women's and LGBTQIA+ civil rights movements.
Diverse professionals benefit from the work of Dr. King and other brave Civil Rights leaders everyday.  It's important that we remember their work & recognize the need to continue working to their vision of an inclusive equitable society.
Use this resource to educate yourself and your team about the struggles and progress that diverse communities have encountered.
Download the Celebration of Civil Rights Primer