On Episode 4: Saving Lives and Calling Out Racism Brittany J. Harris is joined by Dr. Calvin Smith, III — an Atlanta-native hailing from Westlake High School, Morehouse College, and Meharry Medical College's School of Medicine. He is a Black man and advocate working in Nashville, TN, at COVID-19 testing centers — and of course, he's an "everyday person" experiencing this Global Pandemic. During their talk, Dr. Calvin shared more about his experience serving and engaging with patients and communities impacted by COVID-19. They talked about how racism and politics have huge implications for our health and well-being, specifically Black and African-American communities.
At the time of recording, we'd learned about Amy Cooper, the white woman who lied to police about a Black man who asked her to leash her dog in a park, Joe Biden's offensive comments about Black people voting for Trump, and the untimely deaths of Ahmaud Arbery and George Floyd at the hands of police and white vigilantes, so we discussed it all. Dr. Calvin positions racism and police brutality as a public health crisis and we talk candidly about the role of white people and allies in dismantling these systems. We also talk about what to expect from a COVID-19 test and what it means to be 'compassionate' during this time, specifically how something as simple (yet impactful) as wearing a mask is a practical way to show care for your fellow humans.
You can listen to Season 1: Demystifying Internalized Oppression through Anchor, Spotify, Apple Podcasts, and other major podcast-listening platforms, as well as on YouTube! The episodes and links are also available on The Inclusion Solution website and our Anchor page. Please give it a listen, and let us know what you think.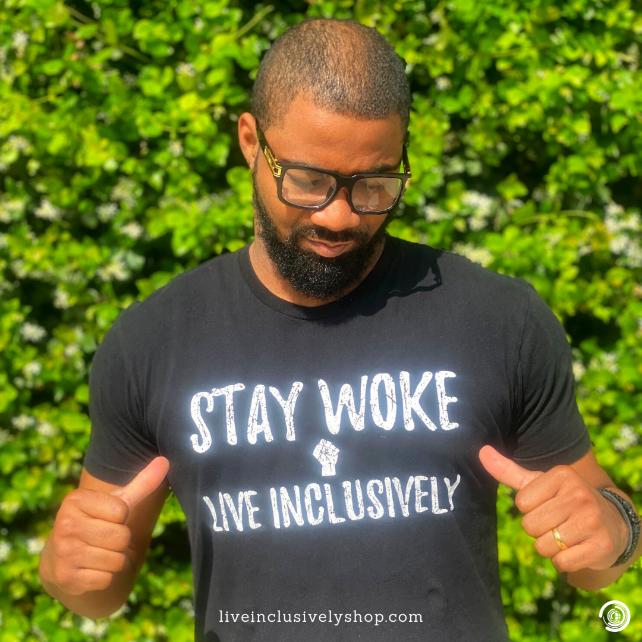 Shop Live Inclusively®
Live Inclusively® products are a creation of The Winters Group, Inc. A portion of the proceeds from your purchase go toward Live Inclusively® Actualized, our corporate social responsibility arm with a mission to break down systemic barriers that impact marginalized communities through grantmaking, programs, and service opportunities that promote inclusion, equity, and justice.