Breakout star, Bria Samoné Henderson has been tapped for a recurring role alongside Cate Blanchett, Rose Byrne, Sarah Paulson, Margo Martindale, Uzo Aduba, Elizabeth Banks and Tracey Ullman in the HULU/FX drama miniseries, MRS. AMERICA. The nine-episode limited series from Emmy-winning writer Davhi Waller (Mad Men) and Oscar-nominated producer Stacey Sher, tells the story of the movement to ratify the Equal Rights Amendment (ERA), and the unexpected backlash led by a conservative woman named Phyllis Schlafly, played by Blanchett.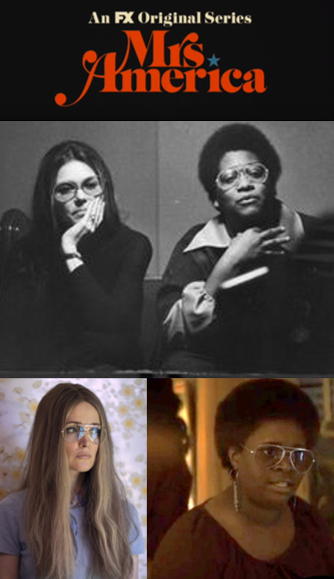 Henderson will play Ms. Magazine editor Margaret Sloan, an outspoken, funny, radical-thinking African American feminist and civil rights activist who marched with MLK. The out lesbian, single mother and accomplished poet, was an intersectional trailblazer in several cultural and political movements. Through the eyes of the women of that era – both Schlafly and second wave feminists Gloria Steinem, Betty Friedan, Shirley Chisholm, Bella Abzug and Jill Ruckelshaus – the series explores how one of the toughest battlegrounds in the culture wars of the 70s helped give rise to the Moral Majority and forever shifted our political landscape.
Henderson recently starred in the National Black Theatre's production of The First Deep Breath by Lee Edward Colston II and directed by Malika Oyetimein. She received her MFA in acting from the University of Washington's Professional Actor Training Program. Henderson likes to explore her identity as a black woman on the roles she takes on.
Not only is she an actress but also a spoken word poet, playwright, and solo show artist. The work she creates or is drawn to is political, intimate, playful, and reflective. She believes that performance/theatre art is therapeutic for all people and it's one of the only forms of expression that require communion. She thinks of herself as a vessel of art with her work becoming a mirror of the truth.
When she is not on set, Henderson spends her time volunteering and helping others. She has spent most of her time tutoring youth, involving herself in the community and even traveled to Africa with "For My Sister." Alongside the volunteers, Bria assisted with lessons at a Nigerian school and created youth programs for girls. We would love for you to consider this amazing creative force for an upcoming feature on behalf of her groundbreaking role amid an all-star cast and look forward to hearing back from you.