Muuaaa's installation titled 'Soft Identity Makers' is inspired by the island's historic struggle with the dichotomy of being American. The installation will serve as a checkpoint for all visitors to the Biennale.
SAN JUAN, Puerto Rico [September 3, 2018] — Super fresh Puerto Rican based design and innovation studio, Muuaaa, was selected by the London Design Biennale (LDB) to address how design influences emotions. Muuaaa was selected by the jury to represent Puerto Rico among some of the most exciting and ambitious designers in the world. Identity is not a topic limited to Puerto Rico, though historically, a controversial one. The refugee crisis and words such as 'race', 'culture', and 'globalism', all ask: who are we? The visionaries behind Muuaaa look to instill hope in people's minds and hearts during the LDB.
Muuaaa took on the [emotional] question of contemporary national identity to address the feelings of immigrants, people that feel out of place, people who wish they were born somewhere else, or people that, against their will, moved to another country. What happens to their contemporary identity? Muuaaa's founders believe that contemporary identities should be soft, malleable and flexible. If people have a say in them and they withstand the personalization or change of time, then national identities should reflect that as well.
Muuaaa's creation at the London Design Biennale, Soft Identity Makers, is an interactive installation that looks to create unique symbols and graphic compositions with those that feel disconnected from their own national identity. Muuaaa's goal is to help individuals identify, connect and cultivate a sense of hope — to generate a national identity that is representative of people's experience, no matter where they are from. Biennale visitors will have the opportunity to physically create a contemporary national identifier such as a flag, a passport or a coat-of-arms upon their arrival. Muuaaa has created a wall made up of 45 images that serve as "identity markers", which encompass climates, sounds, flavors, attitudes, styles, colors, and textures. Visitors will choose a maximum of 5 "markers" that they feel represent their identity. Their selections will then generate a graphically designed result, created by a Muuaaa team member, with the help of a specially designed algorithm.
"As identity and brand designers we realize that our [Puerto Rican] national identity, so often compared to our colonial background, our political baggage, and our undefined constitutional status, is precisely what a "Puerto Rican identity" is. We came to the conclusion that a "Puerto Rican identity", contrary to pop culture or popular belief, is actually well defined. It is our social, and almost primal, response to the fear of losing the very essence of what makes us up. It's the attachment we feel towards our national identity that commits us into denying its existence so that it can never be taken away, either by the Spanish, the Americans, or whoever colonizes us and tries to "assimilate" or water-down our culture," said Celina Nogueras Cuevas, co-founder and chief creative strategist at Muuaaa.
Now in its second year, the Biennale looks to explore the "Seven Universal Emotions" and unite them under one language: design. Muuaaa is committed to shedding light on what Puerto Rico has to offer, especially post-hurricane Maria, proudly calling their design movement the "Puerto Rican Renaissance".
"As a design studio focused on brand identity creation we wanted to emphasize the subject of national identities to expand the understanding of our island and nation's identity. Ultimately, we hope our work resonates globally and can spark a global conversation about 'soft' identities," added Nogueras Cuevas.
Puerto Rico, one of the few remaining "colonies of the world", has been a territory for over five centuries, first to Spain and then to the U.S. Today, the island is still considered a foreign country appurtenant to the U.S., a paradox that has haunted their political, social and cultural identity since the 18th century. Puerto Rico's political history and status as a "domestic" territory has created a 'broken island', one that is fully dependent on federal funds, welfare, restricted to trade, and abundant in corruption and power abuse by the wealthy. Recently, the island suffered one of the worst natural disasters in the last 80 years, Hurricane Maria, which swept through in September 2017. Approximately 500,000 individuals have migrated from Puerto Rico in the last decade, and 4,645 persons died as a direct result of Hurricane Maria's aftermath. Puerto Rico is suffering from a massive exodus, creating a wave of exiting — and incoming — 'refugees'.
"Your national identity or idiosyncrasy travels with you and is modified depending on your conditions. They don't get left behind, they follow you, they blend into your new environment. But the elements that define your national identity are made out of symbols; symbols that are rigid and that don't evolve to your new landscape or condition, feeling worn-out and outdated. Identities are malleable and this is what we're here to prove," said Miguel Miranda Montes, cofounder and design director at Muuaaa. "Our goal at the Biennale is to shed light on this issue and offer an alternative to those that feel disconnected with their own national identity," added Miranda Montes.
As a branding studio Muuaaa designs identities on a daily basis. Creating identities is a part of the office's day-to-day, fully understanding that brands today want a flexible or 'soft system approach' to withstand the rapid changes of times, tastes and people's desire for personalization, uniqueness, and customization.
During the exhibition period, the "Muuaaa Identity Makers Squad" will be active in the 'Puerto Rico Pavilion' producing free, made-to-order contemporary passports, coat-of-arms, and flags that have been re-interpreted as shirts, bandanas and cards; each one will reflect a unique identity, product of the interaction between the visitor and the installation. Muuaaa seeks to instill hope in people's minds and hearts at the pavillion.
For more information about Muuaaa and their work please visit www.muuaaa.design. Please follow them on Instagram @muuaaa_design and Facebook @muuaaadesign.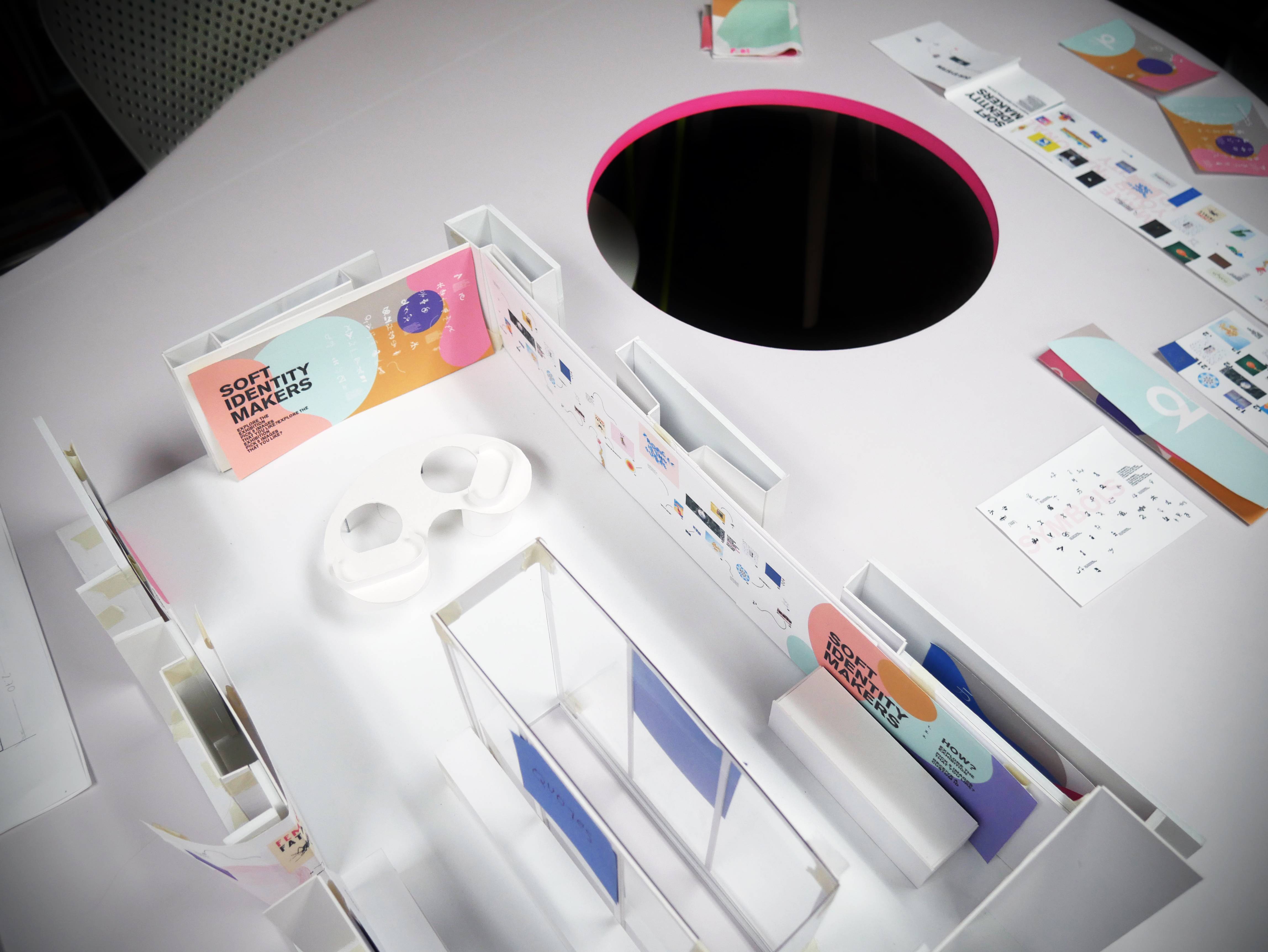 About the London Design Biennale
The 2018 London Design Biennale is devoted to the theme, Emotional States. Taking over the entirety of Somerset House from September 4, 2018 – September 23, 2018, it will explore big questions and ideas about sustainability, migration, pollution, energy, cities, and social equality. Visitors will enjoy engaging and interactive installations, innovations, artworks and proposed design solutions – all in an immersive, inspiring and entertaining tour of the world. A highlight on the global cultural calendar, the Biennale will see some of the world's most exciting and ambitious designers, innovators and cultural bodies gather in the capital to celebrate the universal power of design and explore the role of design in our collective futures. Visit its YouTube channel here.
About Muuaaa
Muuaaa is a decade-old interdisciplinary design and innovation studio proudly based in Santurce, Puerto Rico that uses highly thoughtful design to deliver better, more meaningful, and differentiated branding. Muuaaa designs identities, objects, experiences, and spaces that are curated and tailored to each client. Muuaaa uses design as an innovation tool to produce relevant content for brands and companies. The studio's services include the realms from 2D (digital and flat), 2 ½ D (packaging and labeling) to 3D (booth and retail architecture). With a lean mentality, we work with startups, established businesses and entrepreneurs to build brands from the bottom up. We are opinion leaders, visual narrators and strategic thinkers with a firm belief in the supremacy of good design. We are an intentionally small, independent team of designers and art directors. We specialize in building identities, by working with clients early on to help them define their brand and partnering all the way through execution across key touch points. We also work with global brands on select projects and initiatives that require a fresh approach and creative thinking. To learn more about Muuaaa, please visit us at www.muuaaa.design.
— About the founders —
Celina Nogueras Cuevas: co-founder and chief creative strategist
Nogueras completed her Bachelor of Arts degree in Art History & Philosophy along with a Master's in Aesthetics & Visual Arts in the XX Century from the University of Essex in England. Her formation in aesthetics and semiotics allows her to have a unique approach for the brands she works for. Nogueras has a knack for producing high cultural impact events, which is why she has directed and produced projects such as 'Circa' International Contemporary Arts Festival, 'Grapholi' Urban Art Festival, 'BOOM: Design, innovation and creativity Fair, and the book 'Frescos: 50 Puerto Rican artists under 35.' Previously, she was editor-in-chief of the architecture magazine Entorno. Caribbean Business selected her as one of their '40 under 40' entrepreneurs of the year, and, along side Miguel Miranda, as one of the top 10 most relevant creatives in the country by Paper Magazine. Celina runs the business side of Muuaaa, working directly with clients and collaborators.
Miguel Miranda Montes: co-founder and design director
Miranda Montes earned his master's degree at the Architectural Association School of Architecture in London. His obsession over the future of brand identities can be traced back to all his years work, which have molded him into the brand specialist he is today. Belonging to the rare breed of 'design entrepreneurs', his interest in the cannibalism of "the tropical", a relationship between soft and sharp, has provided true distinctiveness for his work. Both industrial and furniture design, the latter produced under his own brand "Mi Design", have been exhibited in multiple design fairs and auction events. His work has also been published in magazines such as: Area, Frame and Monocle. It was his appreciation for architectural theory which landed him the role of assistant editor of Entorno, Puerto Rico's leading architectural magazine. Miranda Montes has lectured at a number of Universities such as Elisava, the Barcelona School of Design and Engineering, the School of Architecture of the Pontifical Catholic University in Puerto Rico, and the School of Architecture of the University of Puerto Rico.