Insights From Pam:
SkiNy of Diversity Recruiting: Best Practice Trends in Recruiting Strategies
Chapter 10: serve up the pipeline: college recruiting
Not enough companies have a rigid system that helps them identify the best colleges to recruit from. Sadly, employee preferences are added to a large list of colleges that recruiters have collected overtime. This is not a best practice; it is just the practice.
The industries that leverage specialty and vocational programs include, but are not limited to, retail, healthcare, manufacturing, and educational institutions.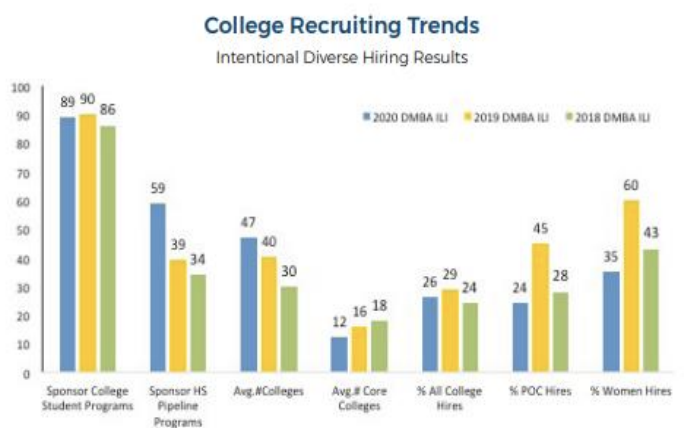 Illustration: Campus recruiting efforts are more focused today as I see the average number of colleges holding at 47. The data shows that 59 percent of companies are identifying specific groups to target on campus and investing in those relationships. There is a direct correlation between special programming and increased hires of women and people of color.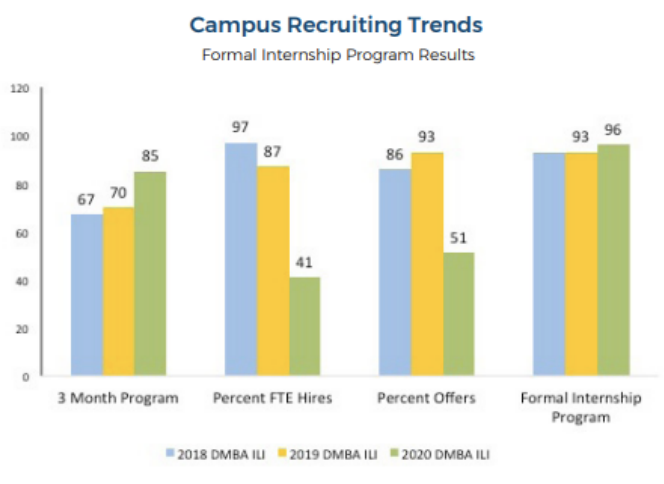 Illustration: Internships continue to be the most effective hiring platform with 93 percent of companies having a formal program and with an average of 87 percent of interns converting to full-time employees (FTEs). The top functional areas for internships are Marketing, Finance, Information Technology, Human Resources, Operations, and Corporate. These functions convert 65 percent of interns to full-time positions on average. Most companies make offers to 75 percent of interns, but the overall acceptance rate is about 30 percent.
For a deeper dive, visit pamelamcelvane.com to get your copy of the SkiNy on Diversity Recruiting (Chapter 9)
Also available on Amazon.com