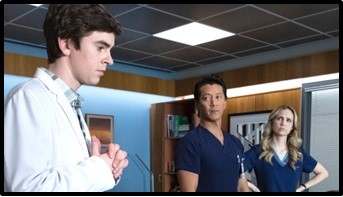 Multifaceted Korean-American actor & Taekwondo Master Will Yun Lee has taken on James Bond, gone claw-to-claw with The Wolverine, and can currently be seen in two major TV series — as series regular 'Dr. Alex Park' in ABC's "The Good Doctor" (Season 3 returns September 23rd) and living multiple lives as 'Takeshi Kovacs' on Netflix's "Altered Carbon" (currently streaming on Netflix). Lee has consistently churned out brilliant work, creating and trailblazing roles for the Asian community in some of the best and most exciting film and TV projects of our time, solidifying himself as a leading man in diverse representation in Hollywood.
On television, Lee stars as series regular 'Dr. Alex Park' on the Golden Globe Award-nominated ABC series "The Good Doctor" (Season 3 returns September 23rd). The groundbreaking series follows a young surgeon with autism and Savant syndrome who is recruited into the surgical unit of a prestigious hospital. The series itself is based off of the 2013 award-winning South Korean series of the same name, which actor Daniel Day Kim bought and developed the series for Sony Pictures Television / ABC. Lee's 'Dr. Alex Park' is an ex-cop who decided to become a doctor. With 11.22 million total viewers, the series premiered as the most watched Monday drama debut on ABC in 21 years. Additionally, with a global audience of 50 million viewers, "The Good Doctor" was just named the most watched drama series in the world at the Monte Carlo TV Festival.
Lee also stars as 'Takeshi Kovacs' on Netflix's original futuristic sci-fi series "Altered Carbon." Based on the cyberpunk noir novel of the same name by Richard K. Morgan, the series is set more than 300 years into the future and follows the journey of prisoner Takeshi Kovacs returning to life in a new body, compelled to solve a mind-bending murder in order to obtain his freedom. Written and produced by AVATAR co-writer Laeta Kalogridis, the show is one of Neflix's most expensive shows ever (said to cost $6-7 million per episode). Season 1 is currently streaming on Netflix.
Lee previously starred as Taka, one of the leading roles of USA Network's ongoing series "Falling Water," directed by Juan Carlos Fresnadilla. The supernatural, drama-mystery centered on three strangers who, after recognizing they were dreaming parts of the same dream, realized that the future of the world lies in their hands. Additional television credits include his role as 'Sang Min' in "Hawaii Five-0"; 'Kwon' in the Cinemax series "Strike Back" opposite Michelle Yeoh; and 'Mr. Gus' in HBO's final season of Alan Ball's "True Blood."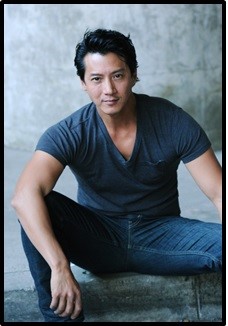 On the feature side, Lee can next be seen in the ROGUE WARFARE trilogy opposite Stephen Lang which follows a group of military elites from the U.S., Russia, UK, China and France who join forces to fight an underground terrorist network. He will also lend his voice in Sony's upcoming animated feature film WISH DRAGON opposite Constance Wu, John Cho, and Jackie Chan which is slated for a 2020 release. Lee was most recently seen as 'Agent Park' in New Line Cinema's science fiction, monster film RAMPAGE opposite Dwayne Johnson and Jeffrey Dean Morgan. Additional film credits include 'Dr. Kim Park' in Warner Bros.' blockbuster standout, SAN ANDREAS opposite Dwayne Johnson and Paul Giamatti; supporting role as 'Timothy Cress' in SPY starring Melissa McCarthy, Jude Law, Rose Byrne and Bobby Cannavale; 'Harada' in Twentieth Century Fox's THE WOLVERINE opposite Hugh Jackman; 'Captain Cho' in FilmNation's RED DAWN opposite Chris Hemsworth and Josh Hutcherson; and 'Marek' in Colombia Pictures' TOTAL RECALL opposite Colin Farrell.
Lee is a Master in Taekwondo (5th degree Black Belt), following the footsteps of his very influential, Taekwondo Grandmaster father. Receiving a full athletic scholarship and majoring in political science and ethnic studies, Lee graduated from the University of California Berkeley. Lee currently resides in Tarzana with his wife and son.
We would love to set up an interview with you and Will to discuss his upcoming television and film projects!