This holiday season, social media powerhouse, boasting over 20 million social media followers and business leader, Ross Smith is using his platform as he always intended – to give back to unsung heroes and those in need. Launching on his social media this weekend, Ross will be announcing a call to action for his fans and followers to submit people in their lives who are in need/deserving of some holiday wish granting – gifts, money, etc. Each day for 10 days, Ross will celebrate one of these unsung heroes on his social pages while fulfilling their wishes. No stranger to the spirit of giving back as his star continues to rise, last year, Ross and his 92-year-old granny, made famous as a duo on their social media pages – visited local nursing homes and Alzheimer patients with adoptable pets and upon leaving, left patients with custom pillows mirroring the actual pets they played with during their visit.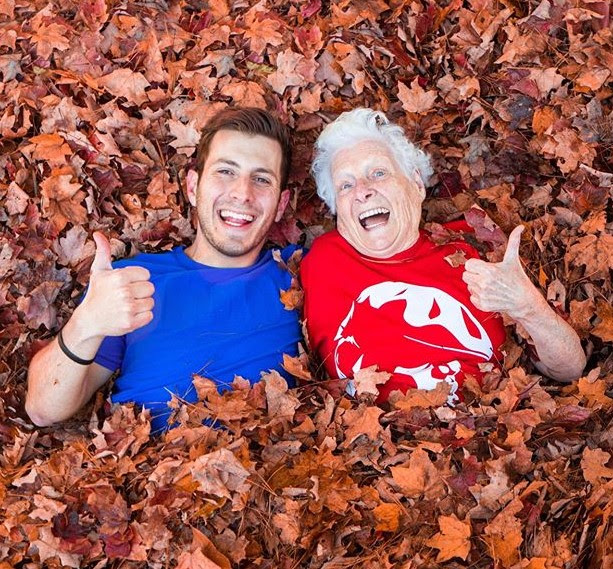 Please see a recent feature on CBS Sunday Morning HERE
For a list of some of Ross' most popular videos – some reaching nearly 150 MILLION views, see HERE
Ross is a highly sought after expert in social media and commerce who and has teamed up with fortune 500 companies (Facebook, Wendy's, NFL, Budweiser, & more) to create and maximize their social media content. Just a few of the over 100 individual partnerships Ross has partnered with in the past, proving his ability to rise above the social media space into business ventures and career longevity. His creativity and adaptability have made him a lucrative asset to brands around the world who cater to all ages, and is constantly sought out to discuss creative concepts for new campaign. He meets with each individual team to cultivate and curate organic and unique concepts that cater to each specific brand and the product they are selling. Through his unmatched professionalism and ability to collaborate on a high level, Facebook, Instagram, Snapchat, and the newest social media platform Tik Tok often seek out Ross to test run new beta updates and additions to the platforms as a voice on the inside. It is with this insight that he is the go-to guru for topics such as how to monetize your videos or instantly go viral.

We would love to arrange an interview with you, Ross on behalf of his holiday campaign and massive social media success and can be reached via email at AGPR@AndersonGroupPR.com or 323-655-1008 to arrange.