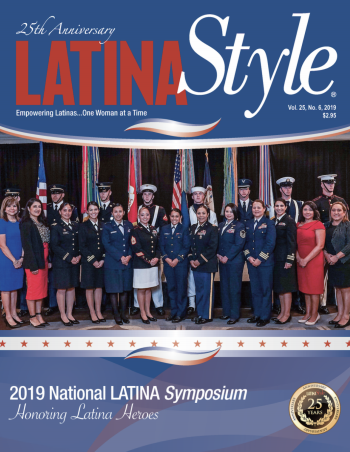 Leadership, courage, dedication, and integrity are qualities important in the workplace. Regardless of rank and military branch in the U.S. Armed Forces, cultivating a life with these in mind has led 13 Latinas to success. Read on the success stories of 13 Latina heroes sacrificing their lives for our freedom. Check it out.
The only national conference focusing on the achievements of Latinas in the Armed Services brought together some of the most accomplished Latinas in the military service and women leaders in our country at the National LATINA Symposium on September 5th. Learn more about the unique workshops offered and the special guests featuring some of the most prominent Latina and military leaders in our nation in this edition.
To subscribe to LATINA Style visit http://lanastyle.com/subscribe/
If you have a story to share with us, email us at info@lanastyle.com
January is Cervical Health Awareness Month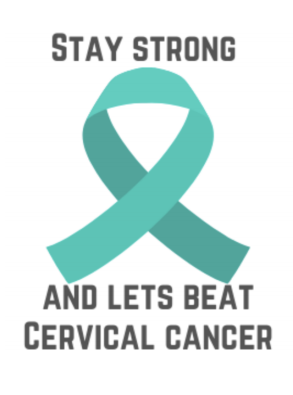 United States Congress has designated January as Cervical Health Awareness Month. More than 13,000 women in the United States are diagnosed with invasive cervical cancer each year, but the disease is preventable with vaccination and appropriate screening. During January, NCCC and its many local chapters across the country highlight issues related to cervical cancer, HPV disease and the importance of early detection. While NCCC chapters host events throughout the year, January is a month with a special focus as chapters celebrate Cervical Health Awareness Month and work to spread the word in their communities. For more information visit https://www.nccc-online.org/
Working at Nationwide is More Than a Job – It's a Career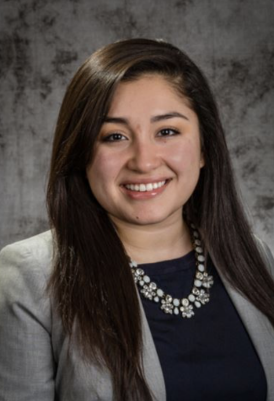 Melissa Trejo is an Investments Accounting Consultant at Nationwide. In her role, Melissa researches and implements tools that assist in automating and reporting capabilities. Since joining the Nationwide familia, Melissa has rotated into roles such as Financial Reporting Controls and Analysis, and Regulatory Reporting. Melissa loves the opportunities she has outside of her daily work assignments to grow and develop. She is a member of the National Latino Alliance (Latino Associate Resource Group), Affiliation Recruiting Committee, and Controllership Technology Knowledge Committee. Her membership in these groups allows her to fulfill her passion of supporting her community. Her passion for development and community is what interested her in working at Nationwide.She says that the people, community support and the variety of career opportunities are what attracted her to Nationwide and she doesn't see herself leaving anytime soon! Learn more about building a career at Nationwide, by visiting https://www.nationwide.com/personal/about-us/careers/
LITERARY CORNER
More than Ready: Be Strong and Be You…and Other Lessons for Women of Color on the Rise
By Cecilia Muñoz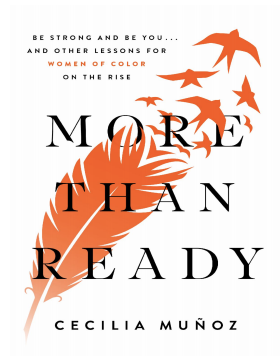 Women of color are becoming more visible and more powerful than ever, achieving higher levels of success and blazing new paths for future generations. These women are pioneers, finding their own way in otherwise white-dominated arenas. As the first Latinx to direct national domestic policy issues, Cecilia Muñoz knows the difficulties of getting ahead without exemplars to follow. In More than Ready, she offers readers lessons from the challenges she faced and the victories she achieved in the White House, with wise advice. Preorder at Amazon available.
FOOD CORNER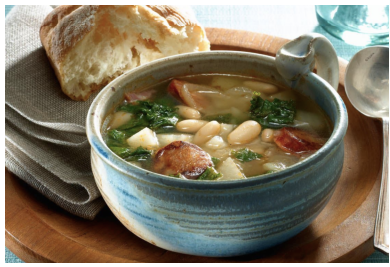 Galician Style Soup
Recipe Servings: 10 servings
INGREDIENTS
2 tbsp. GOYA® Extra-Virgin Olive Oil
1 medium yellow onion, cut in ¼" slices
1 pkg. GOYA® Chorizo, cut into ¼" rounds
2 packets GOYA® Ham-Flavored Concentrate, mixed with
10 cups water
1 ham hock (about ½ lb.)
2 medium russet potatoes (about 1 lb.), peeled and cut into ¾" cubes
1 turnip, roughly chopped
2 cans GOYA® Cannellini
4 cups chopped turnip greens, collard greens, or green cabbage
Step 1: In large, heavy sauce pot over medium-high heat, heat oil. Add onions and chorizo; cook until onions soften and chorizo starts to brown, about 10 minutes.
Step 2: Add ham-flavored concentrated mixture and ham hock; bring to boil. Add potatoes and turnip. Reduce heat to medium low. Simmer, stirring occasionally, skimming off and discarding any foam that rises to the surface, until ham, potatoes and turnips soften, about 25 minutes.
Step 3: Add cannellini (with their liquid) and greens; cook until greens are tender, about 20 minutes more.
Step 4: Remove ham hock; cut ham off bone. Discard bone. Stir ham into pot. To serve, divide soup among serving bowls.
To view full recipe visit here.
CAREER CORNER
The Blossom Hill Foundation Fellowship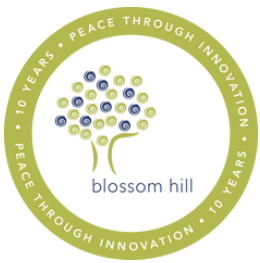 The Blossom Hill Foundation is accepting applications from individuals with innovative ideas about how to improve the lives of war-affected children from the Middle East. Blossom Hills will support their fellows by connecting them to experts in the field and to each other, and by conducting site visits to support their initiatives. Fellowships are up to US$50,000 a year and are renewable on a yearly basis depending on assessment and evaluation of the project's impact. The deadline to apply is March 27, 2020. Click here for more information.
Hispanic Scholarship Fund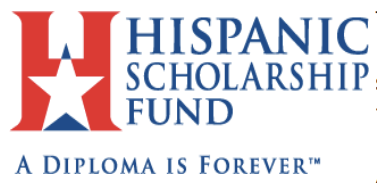 The HSF Scholarship is designed to assist students of Hispanic heritage obtain a university degree. Scholarships are available, on a competitive basis, to High school seniors; Undergraduate students (all years); Community college students transferring to four year universities; Graduate Students. Awards are based on merit; amounts range from $500 to $5,000, based on relative need, among the Scholars selected. Application Deadline: February 15, 2020. For more information click here.