Squad,
We're still feeling the magic from San Francisco Summit. But now it's New York's time to shine. We're beyond excited to announce our next event: The Lesbians Who Tech & Allies New York Leadership Summit on September 11-13 for mid-level and executive LGBTQ women, non-binary and trans individuals, and our allies. This event is invite-only. If interested in attending, please apply here: lesbianswhotech.org/newyork2019.
The Summit will bring together our most accomplished leaders (i.e. YOU) for an intimate conference focused on both technology trends and career growth. We're going small this year, because we want to focus on a more curated experience for our mid-level and executive members of our community. You'll have more time to dive into topics of interest, really connect with peers, and walk away with new insights and tactics to help you achieve your career goals. Summit info here: lesbianswhotech.org/newyork2019.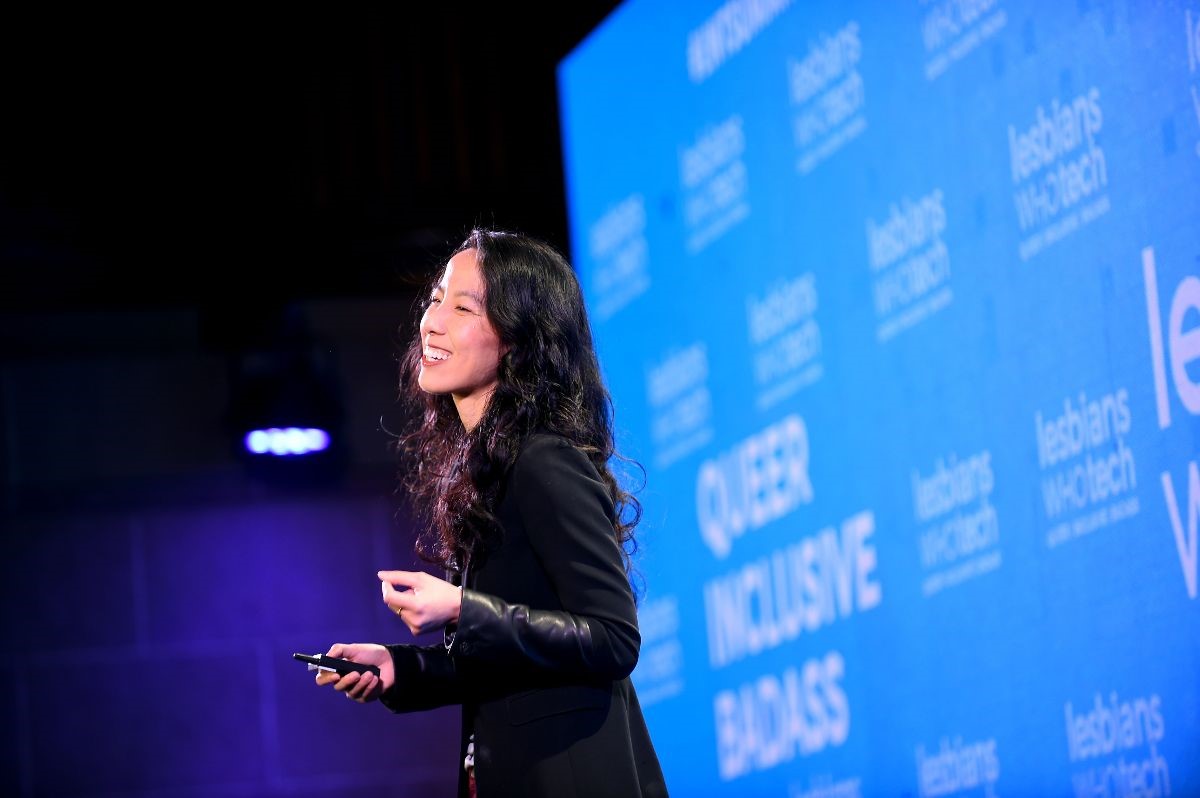 Our Summits cover a range of tech's trendiest topics like machine learning, fintech, cryptocurrency, tech and politics, the inevitable AI takeover, AR/VR, and leadership. In the past, we've had incredibly inspiring leaders take the stage to share their expertise and experience with us, including Hilary Clinton, Stacey Abrams, Kara Swisher, Sheryl Sandberg, Alicia Garza, Bozoma Saint John, Arlan Hamilton, Lauren Powell Jobs, and more. Know you have what it takes to be on stage with us? Apply to speak before the May 20th deadline! Ideas for talk topics and our 2018 New York agenda at the link below.
Is your company hiring and looking to recruit badass techies? We'd love to partner with you and your team in 2019 and 2020! We've already confirmed Google, Oculus, Goldman Sachs, CenturyLink, Slack, Bank of America, Verizon, Capital One, Two Sigma, and more! Get started: bit.ly/SUMMITSPONSOR
Everything You Need to Know About the Lesbians Who Tech & Allies Leadership Summit
APPLY   •   CONVINCE YOUR BOSS   •   SPONSOR   •   AGENDA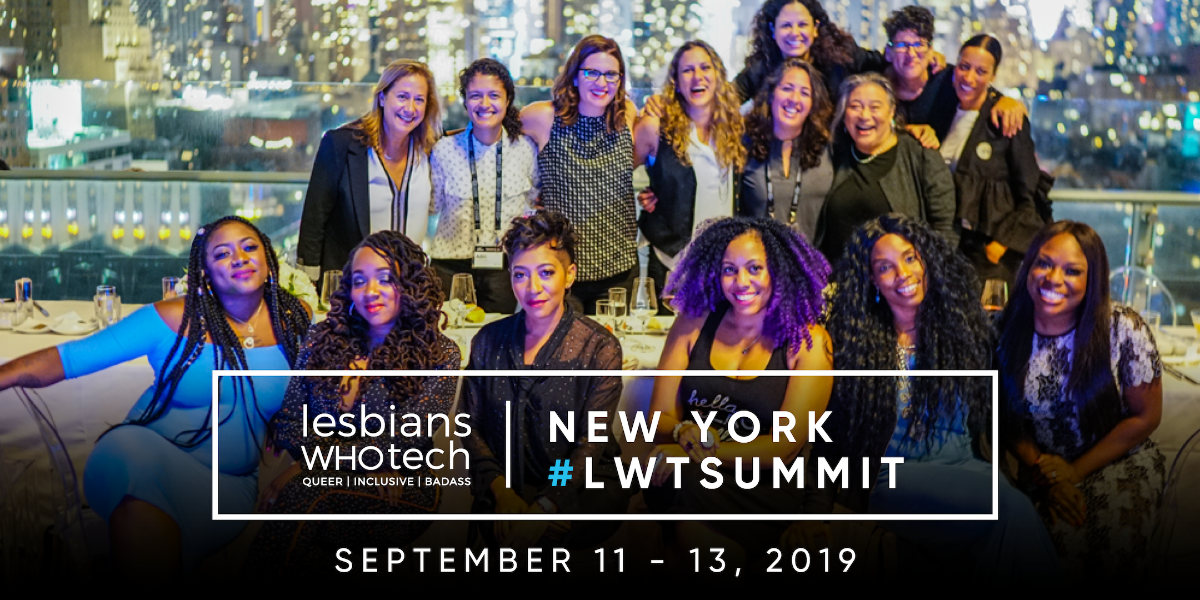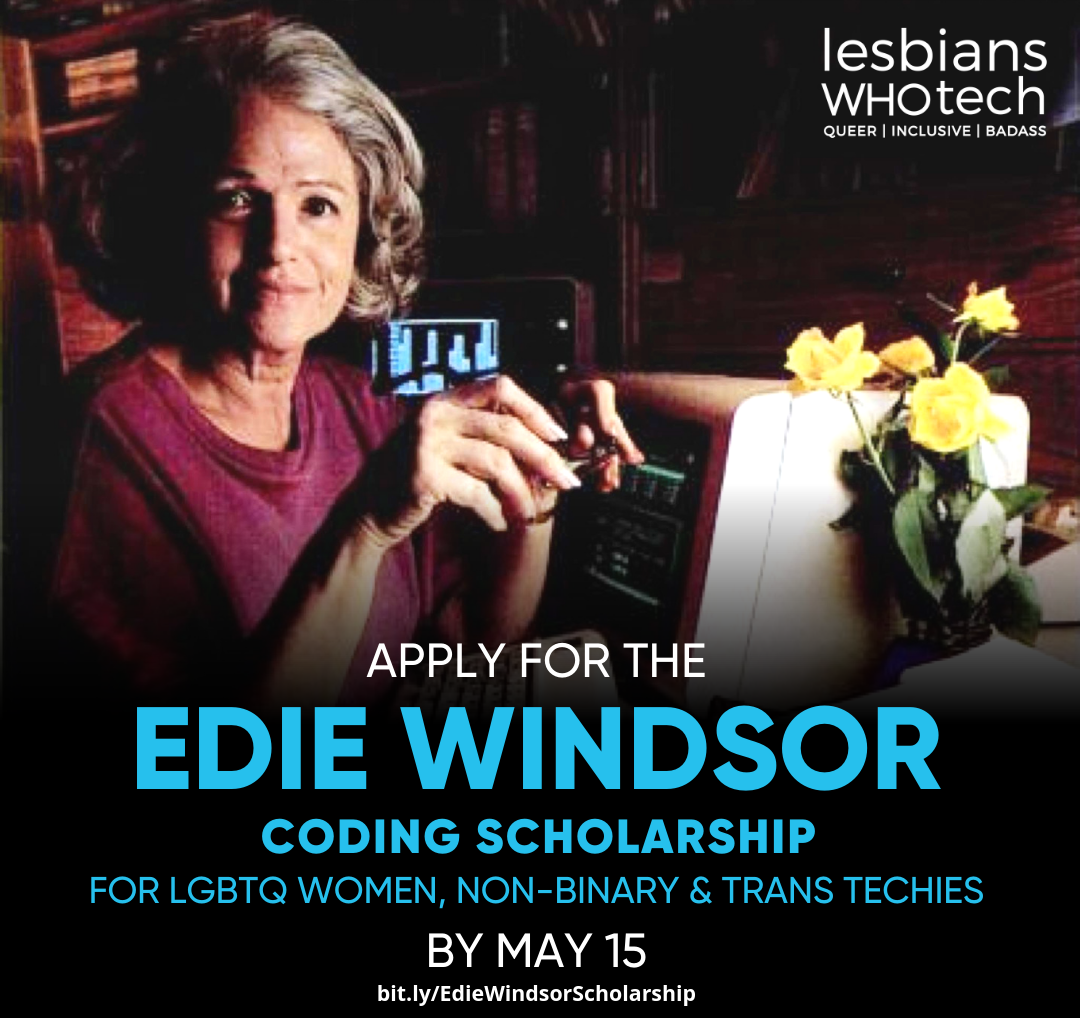 The complete application for our 2019 Edie Windsor Coding Scholarship is now open and the deadline to apply is 5/15. Our scholarship is named after LGBTQ and technology legend, Edie Windsor. In love and work, Edie Windsor is one of our community's greatest role models. Be a part of telling her story and honoring her legacy, and apply to be an Edie Windsor Coding Scholar today.