The March 24 free webinar Getting DEI Started: 5 Proven Steps for a Successful Launch (sponsored by Diversity MBA Media and Bold Business) was a success!
Viewers who tuned in got to hear Diversity MBA Media CEO Pamela McElvane go in-depth on the importance of data-driven analysis when it comes to diversity, equity and inclusion metrics, Bold Business CEO Ed Kopko extoll the virtues of global diversity, and Pacific Life Enterprise Leader Tina Ragland describes her experiences implementing DEI initiatives at her company.
More importantly, they broke down the five proven steps businesses need to take in order to launch successful diversity, equity and inclusion initiatives.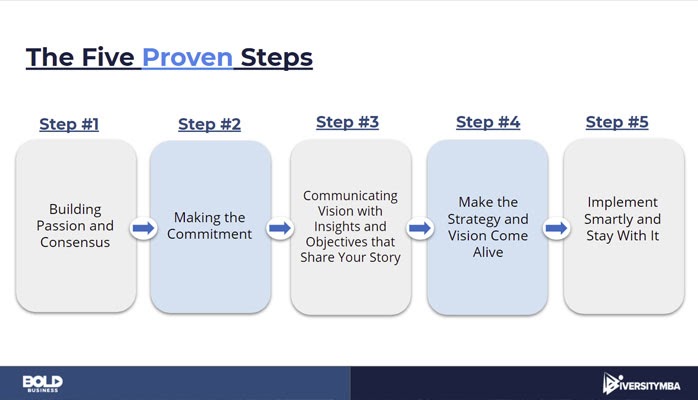 Don't worry if you missed it–the video is available below.