Deborah Santana Shares How Young Women Can Embrace Their Heritage
2018 has been a year plagued by gender and racial discrimination. From the numerous cases of sexual assault, to the racial injustices across America, it is becoming increasingly important for young women of color to stand strong in the face of adversity.
Deborah Santana is empowering young women and encouraging them to embrace their heritage despite the racial injustices happening every day.
Her new book, All the Women in My Family Sing,highlights stories of cultural strength by 69 women of color from ages 16 to 77. The book celebrates diversity and promotes female empowerment at a time when young girls need it the most.
"Young women of color need role models to inspire success. There are so many strong, heroic, and inspirational women of color…but their voices are largely underrepresented. We need to change this…"
…says Santana who hopes to broaden cross-cultural understanding by showing people how very alike we are no matter our skin color, ethnic heritage, or place we live.
"Our intention is to celebrate women as divine expressions of possibility, power, and important to the harmony of our world," adds Santana.
Deborah Santana is on a mission to empower underrepresented voices and to impact the world of publishing in America — particularly important in a time when 80% of people who work in publishing self-identify as white (as found recently in a study by Lee & Low Books, and reported on NPR). The book is a watershed title, not only written, but produced entirely by women of color, including the publishing, editing, process management, book cover design, and promotions.
ABOUT THE BOOK: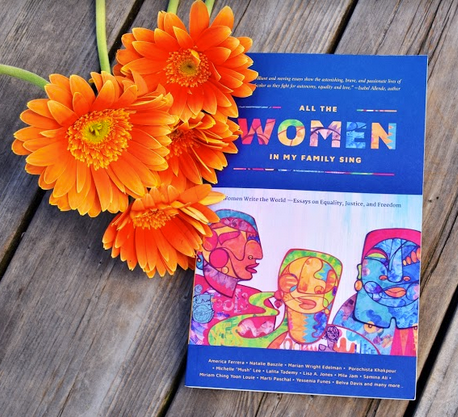 This new book from Nothing But The Truth Publishing, LLC is an anthology documenting the experiences of women of color at the dawn of the twenty-first century. It is a vital collection of prose and poetry whose topics range from the pressures of being the vice-president of a Fortune 500 Company to escaping the killing fields of Cambodia, to the struggles inside immigration, identity, romance, and self-worth. African American, Native American, Asian American, Muslim, Cameroonian, Kenyan, Liberian, Mexican American, Korean, Chinese American and LGBTQI women are represented in the collection.
Contributors include America Ferrera, Samina Ali, Natalie Baszile (Queen Sugar), Porochista Khakpour (Sons and Other Flammable Objects), Lalita Tademy (Cane River), Mila Jam, Marian Wright Edelman (Children's Defense Fund), and many more.
"These brilliant and moving essays show the astonishing, brave, and passionate lives of women of color as they fight for autonomy, equality and love"
– Isabel Allende
IN AN INTERVIEW / ARTICLE, SANTANA CAN SHARE:
Why it is so important for young women to embrace their heritage
The realities joys and challenges of being a woman of color in the 21st century
What people can do to empower and support the underrepresented voices
Equality in publishing as a movement
ABOUT DEBORAH SANTANA: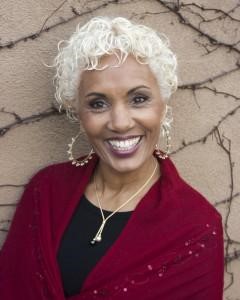 Deborah Santana is a change-agent for female empowerment and the editor of All the Women in My Family Sing. Santana is an author, business manager, and activist for peace and social justice. Her non-profit, Do A Little, serves women and girls in the areas of health, education, and happiness. With a passion to provide educational opportunities for girls and women, Ms. Santana collaborates with organizations that work to prevent and heal relationship and sexual violence, improve the lives of America's abused and neglected children, and a worldwide community of artists and allies who work for empowerment, opportunity, and visibility for women artists.
For More Information Visit: https://www.deborahsantana.com/
MEDIA INQUIRIES:
Deborah Santana is available for interviews or to provide commentary on this topic. Review copies of the book are also available. Please contact:
Arden Izzo
arden@farrowcommunications.com
866-949-6868
If you would rather not receive future communications from Farrow Inc, let us know by clicking here.
Farrow Inc, 5888 Main St, Williamsville, NY 14221 United States