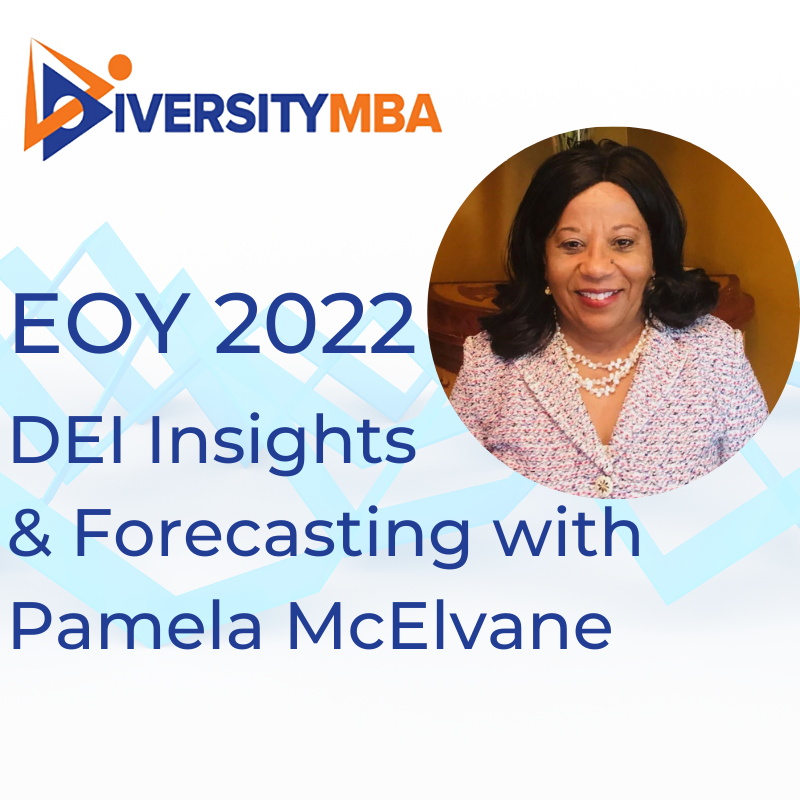 DEI Quarterly Insights & Forecasting with Pamela McElvane: End of Year
Diversity MBA CEO, Pamela McElvane, looks at the quarter ahead. She shares insights on emerging shifts in Diversity, Equity & Inclusion based on current events, corporate priorities, and market realities. Learn what she expects will shape the coming quarter for companies and workforces.
These readouts are based on what's happening in the marketplace, and so you can expect something new each quarter. Check back here for a link to the latest video.