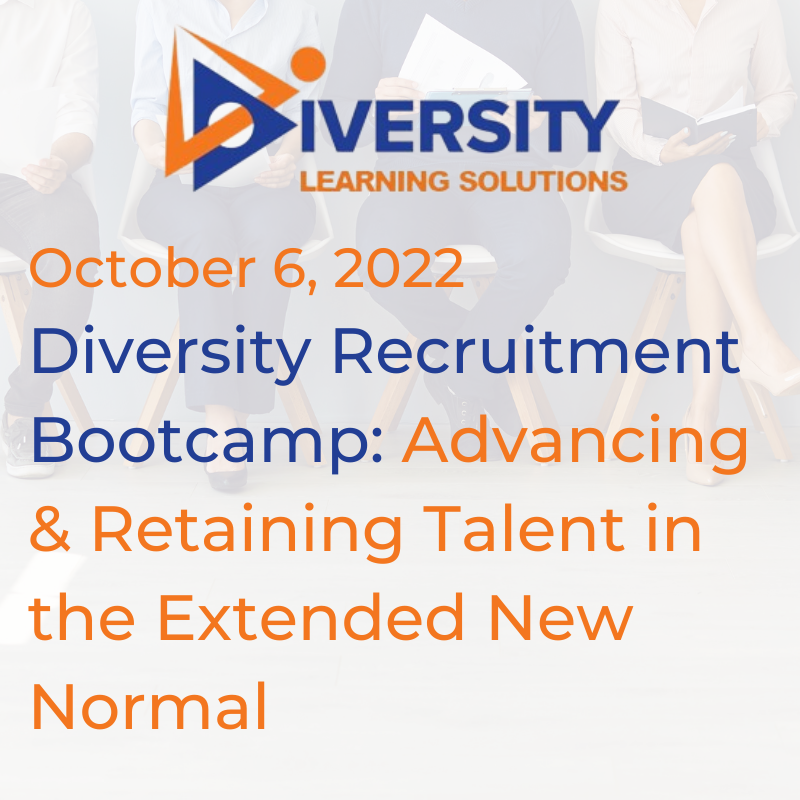 Diversity Recruiting Bootcamp: Advancing & Retaining Talent in the Extended New Normal – October 6, 2022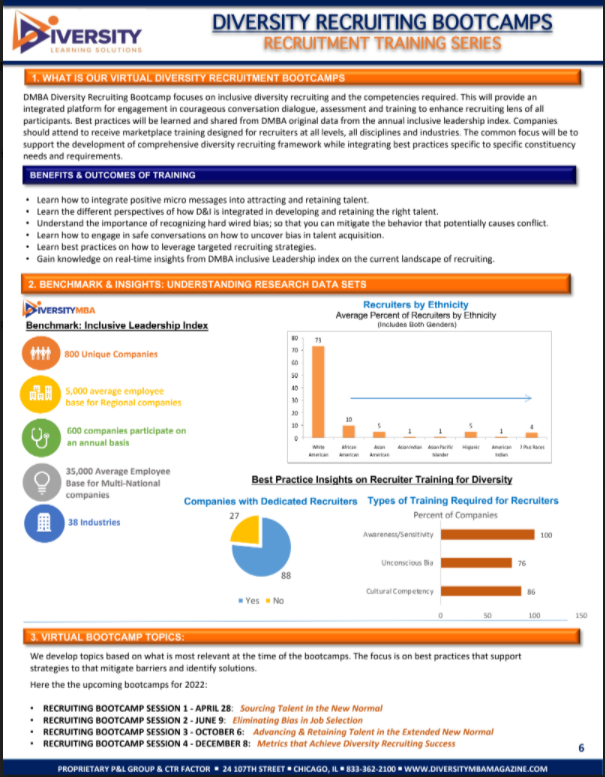 The Diversity Recruitment Bootcamp is a robust, half-day program for recruiters, human resources leaders, and others involved in talent acquisition. You'll be exposed to the latest data on effective diversity recruitment, discuss real-world challenges, and gain new tools to design and deliver an inclusive recruiting program.
Join us October 6, 2022 to gain the skills you need to develop and execute an inclusive talent recruiting program that delivers a strong talent pipeline and supports your organization's Diversity, Equity & Inclusion strategy.
Learning Objectives & Outcomes
Learn how to integrate positive micro messages into attracting and retaining talent.
Learn the different perspectives of how D&I is integrated in developing and retaining the right talent.
Understand the importance of recognizing hard wired bias; so that you can mitigate the behavior that potentially causes conflict.
Learn how to engage in safe conversations on how to uncover bias in talent acquisition.
Learn best practices on how to leverage targeted recruiting strategies.
Gain knowledge on real-time insights from DMBA inclusive Leadership index on the current landscape of recruiting.
Download the Diversity Recruitment Bootcamp Program Overview to learn more.