Plenary Speaker
"THE MIND OF A WINNER"
Steve Canal
The brand Executive and Author of "The Mind of a Winner"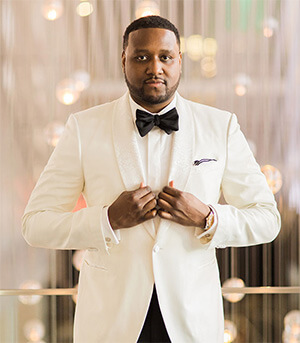 The Business Leadership Institute is a one day, power packed conference filled with seminars and workshops geared toward industry best practices in leadership, innovation, and entrepreneurship.
The 2018 BLI will focus on leadership though the lens of influence. From uncovering unconscious bias behavior to encouraging "disruptive" innovation, our goal is to share best practices that will inspire all leaders to lead in ways necessary to promote growth and sustainability, as well as a diversity career fair.
Conference Information and Registration: www.ChicagoBLI2018.com
THE MINORITY REPORT: "Unconscious Bias and the Power of Influence"
It is evident that the way in which we think helps to influence the decisions that we make. Unfortunately, this is not always healthy as unconscious bias can serve as an enemy to progress and innovation. It typically starts from leadership at the very top and trickles down to the most entry level employee. Therefore, our goal for this town hall is to get to the rot of unconscious bias behavior; how to recognize it, how to own it, and how to change to it. Through a panel discussion led by Chief Diversity Officers from across various industries, we will work to unveil the truth about the affects of unconscious behavior.

Sponsored by: