Americans love to snack, but the reason they do and what they snack on, can depend on a variety of reasons including where they live, gender, generation and income. Regardless of why consumers snack, knowing what they snack on is key to ensuring the right assortment of products is available to the right consumers in the store aisles.
As eating preferences evolve and tastes change, American consumers still reach for sweet and salty snacking staples when they need something to tide them over until their next meal. Salty snacks, including chips, popcorn and meat snacks, still reign supreme among Americans looking to satisfy their snack cravings, generating more than $27 billion in sales across Nielsen-measured U.S. retail stores for the year-ended April 1, 2017. Sweets aren't too far behind, with candy raking in more than $20 billion, followed by cookies with sales in excess in $7 billion.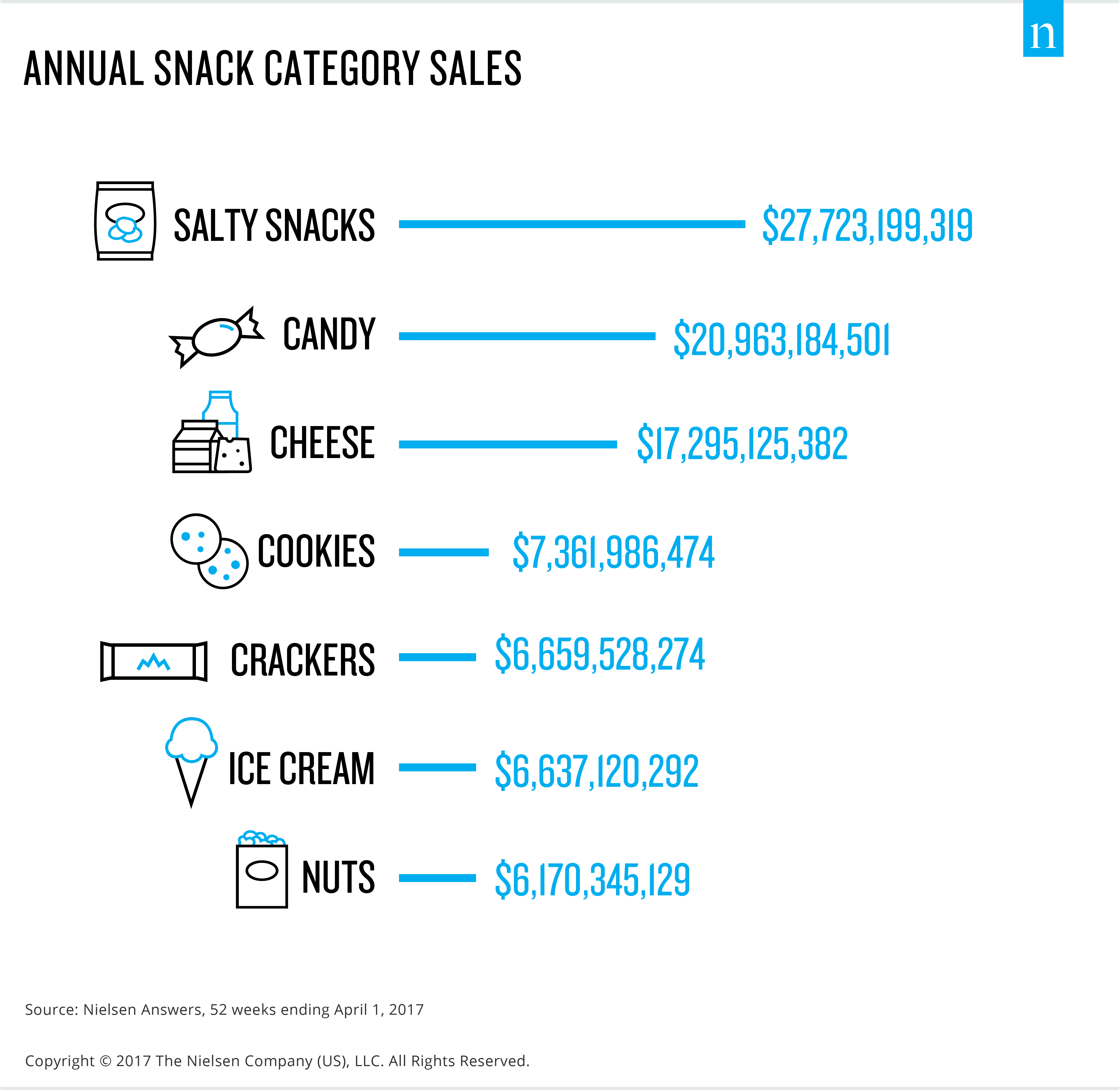 Looking across the U.S., it's interesting to see the similarities and differences consumers share when it comes to snacking, depending on where they live. In fact, in a recent Harris Poll EquiTrend study, released by Nielsen, U.S. consumers evaluated 275 snacking brands and identified their favorite items to reach for when their snack cravings kick in. While the majority consumers chose items from the candy/chocolate category, there are some notable differences by region. Consumers in the East and West both ranked cheese, particularly Sargento Sliced Cheese in the East and Tillamook and Sargento Ultra-Thin Cheese in the West, in their top 15 snack items. Consumers in the Midwest also rank non-sweet categories as their favorites, including Ritz Crackers and Wonderful Pistachios.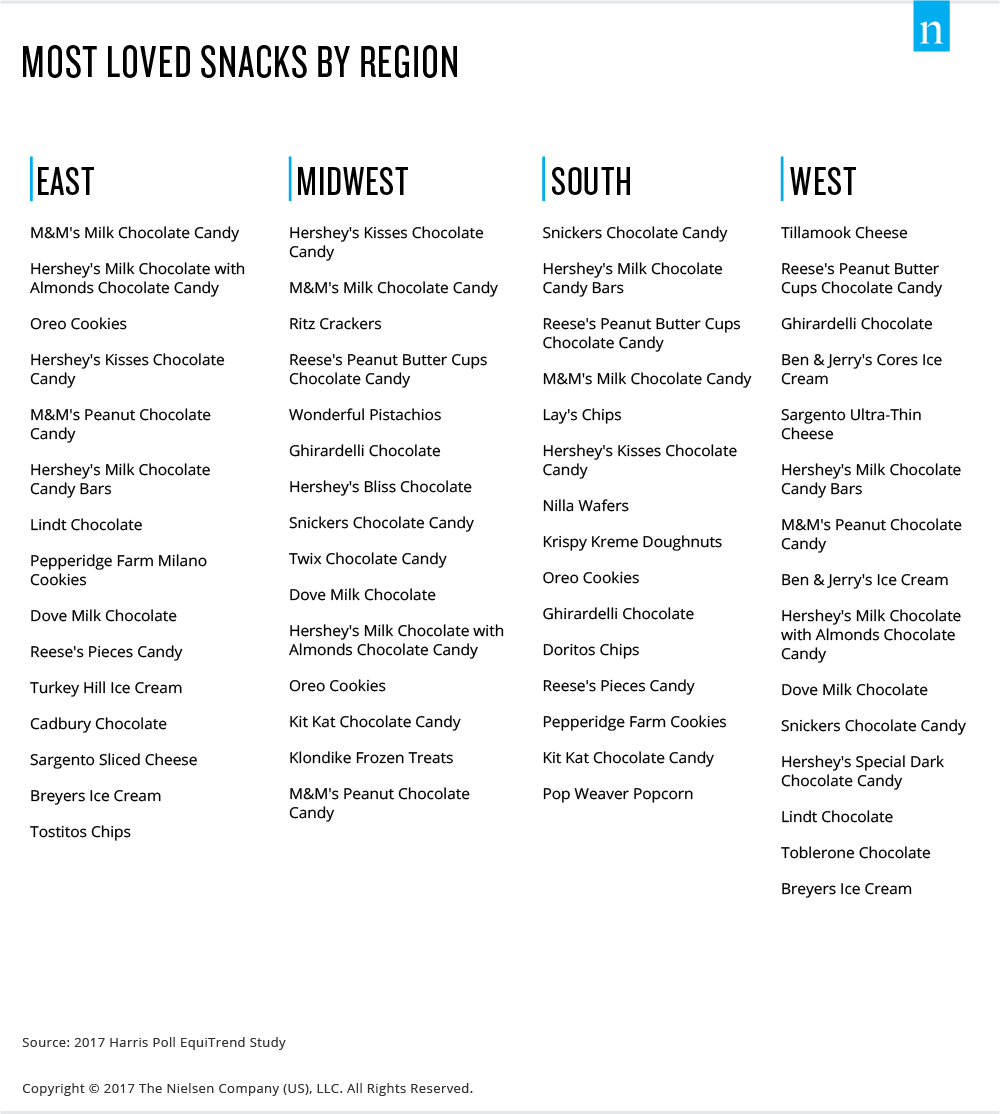 As with most categories, one size does not fit all when it comes to snacking. Consumers across the U.S. have individual shopping preferences, and retailers should stock their shelves accordingly. And while sweets dominate preferences across the country, snacking preferences will likely continue to evolve. Staying in tune with regional snacking trends will help ensure manufacturers and retailers are providing the right products to the right consumers.