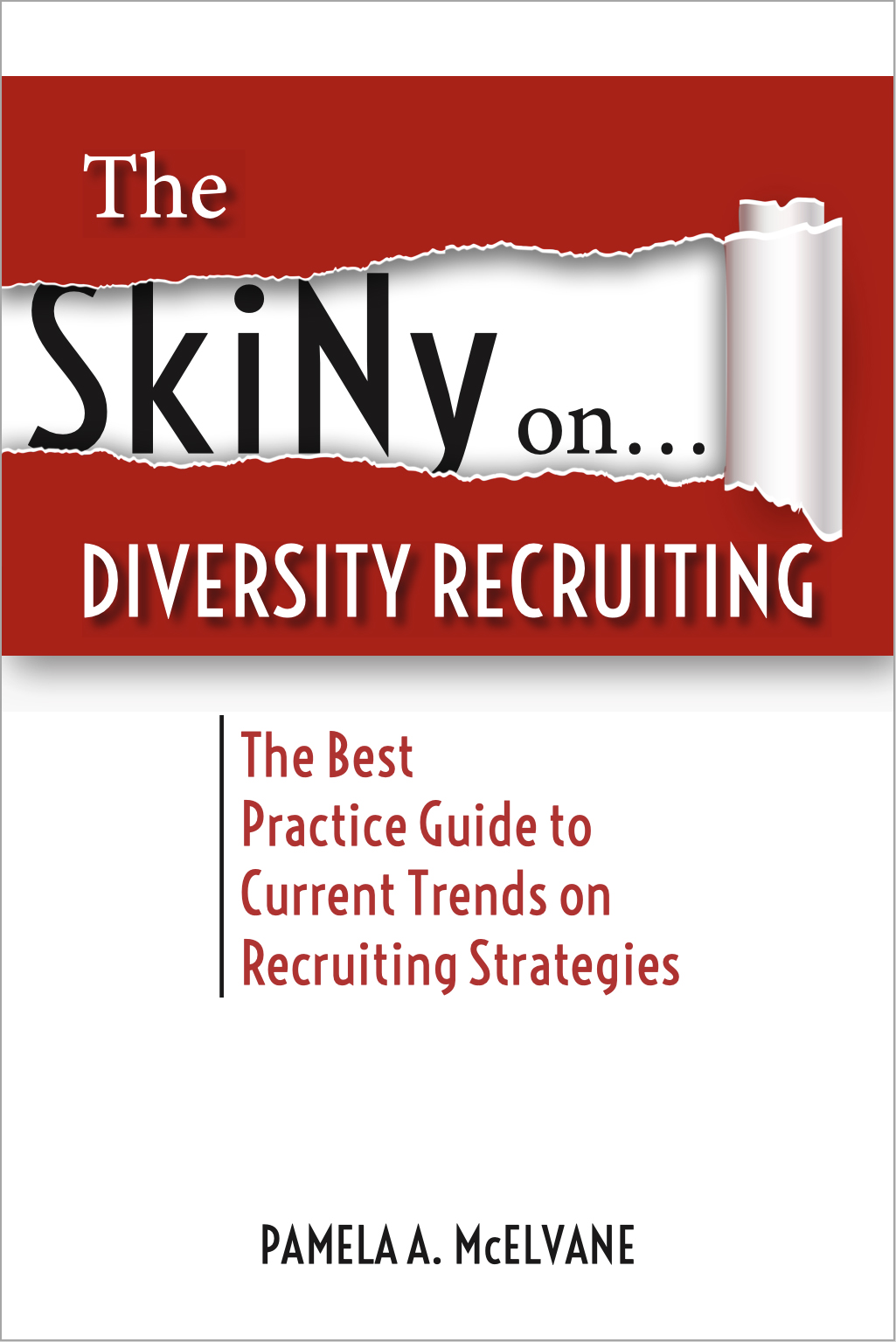 Quick insights from our Founder, Pamela McElvane's book, The Skiny on Diversity Recruitment. The thoughts shared here are gleaned from 15+ years of Diversity Benchmarking, executive discussions, and strategy development.
Identify interview panelists in collaboration with Human Resources and Business Unit leaders.
Provide an interview guide with standardized job-related and corporate value-related questions, along with guidelines and tips for follow-up questions.
Provide conscious and unconscious bias training to reduce rater bias e.g., intonations, ratings, perceptions, etc.
Monitor the selection rate for adverse impact and the possibility of affinity or ingroup bias.
Implement accountability for diverse hiring at all levels with alignment among function and human resource.
Establish formal diversity recruiting trainings for recruiters that include multiple levels of understanding of systemic bias and unconscious bias as recruiters.
Leverage Employee Resource Groups/Networks to support referral-based hiring as well as participate as part of the hiring review team.
Implement systems to eliminate discrimination in the job posting and resume screening processes.
Establish reward and recognition systems for teams that are creative and innovative in developing processes to reduce bias in hiring.
Establish a zero-tolerance policy that eliminates bias and discrimination in the talent acquisition process when identified.