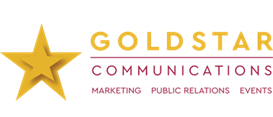 15th Annual National Business Leaders Virtual Conference and
Awards Gala
Teaching Best Practices in Diverse Recruitment to Corporate America and Corporate Secrets and Strategies to Diverse Job Seekers and Students
CHICAGO – September 8, 2021 – Diversity MBA will host its 15th Annual National Business Leaders Virtual Conference and Awards Gala on September 22 – 23, 2021 with its theme: REIMAGINE THE FUTURE: Lean into Possibilities. This two-day event will be an information filled virtual experience that provides real talk on corporate people of color recruitment, hiring accountability and trends, and teaches people of color job seekers and students valuable corporate insights on how to land their dream job and how to be successful in climbing the corporate ladder. The conference will also feature the book release: The SkiNy On Diversity Recruiting – The Best Practice Guide to Current Trends on Recruiting Strategies by Pamela A. McElvane, CEO of Diversity MBA.
The conference features 115 speakers including national and global chief executive officers and c-suite executive leaders having honest conversations about social justice issues in this current volatile social and political climate and what diversity, inclusion and equity in the workplace really looks like, and changing company culture to ensure accountability, equity and measurable progress is made. There will be serious discussions on whether major companies are doing enough to accelerate inclusion and equity practices, and corporate accountability priorities in these changing times. Panelists will dissect how the role of chief diversity officer has changed or stayed the same and how this role is or is not supported during this time.
Jobseekers can connect with representatives from the top 50 companies considered the best places for women and people of color to work, and who value and demonstrate a commitment to diversity, inclusion and equity. College students will be armed with a wealth of information on new inside secrets from top recruiters on how to land the interview and job offer, learn insights on non-traditional careers for women and learn what are the most popular jobs in today's new normal workforce.
"Our conference will be a safe space for learning and engaging with chief executive officers and c-suite leaders on the status and trends in people of color hiring, diversity, inclusion, and equity in the corporate workforce,"  McElvane said. "Our conference offers real engagement between c-suite executives from major corporations who share real-life insights, challenges and trends in diversity practices with job seekers and students to enable them to successfully navigate the career process from landing the interview, getting the job and taking their career to the next level."
A new feature of the conference is the authors' summit which brings together 20 accomplished authors with aspiring and new authors to educate and mentor them on the internal, operational and financial workings and trends of the publishing industry. McElvane will also introduce her new book, The SkiNy on Diversity Recruiting, and will provide up to 1,000 e-book copies upon request to participants in the publishing summit. McElvane is a first-time author who shares her research findings, corporate trends, challenges in corporate accountability and priorities regarding diverse recruitment and hiring people of color executives in the workplace. The book hones in on statistics and case studies that showcases whether corporations are willing to do the work and make the commitment to setting priorities and measurable goals to ensure diverse inclusion is incorporated in the culture, functioning and growth of the company.
"The SkiNy is a must-read guide for an inside look at what companies are doing regarding hiring people of color, shifts in accountability in diversity recruitment practices and how it translates into actions and measurable outcomes in the workforce," McElvane said. "We take a focused look at how corporations' diversity recruitment practices and goals show some improvements but still reflect an 8:3 ratio trend in hiring white Americans and managers of color."
Conference registration is underway through September 21, 2021, at https://diversitymbamagazine.com/dmba-national-conference/. For more conference or book preregistration information, contact 833-362-2100.
*Media interviews available by contacting Carolyn Tucker at 773-710-0311 
About Diversity MBA
Diversity MBA offers an array of publishing services and media for workplaces, professionals and students. Diversity MBA Media houses the Diversity MBA Magazines, publications chocked full of profiles of professionals, as well as notes of recognition and other newsworthy items in the diversity and inclusion space. Diversity Learning Solutions offers our learning and behavior practices, consulting, business training nuggets and webinars. The 3I Institute houses our benchmarking and leadership indexes.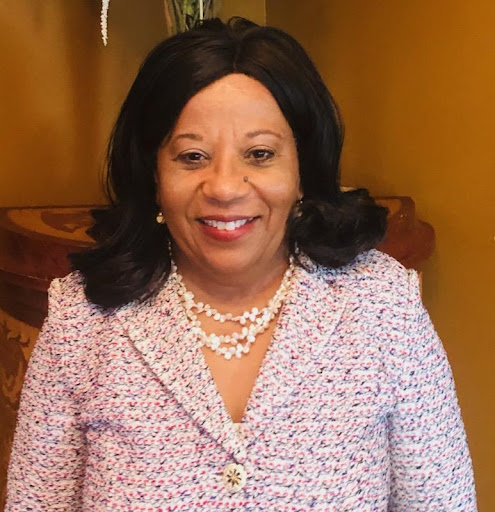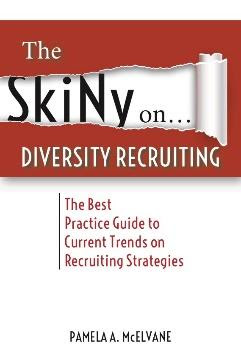 About Pamela McElvane
Pamela McElvane, MBA, MA, MCPC, is the CEO and founder of P&L Group, Ltd which has 3 key brands: Diversity MBA Media, 3I Research Institute & Diversity Learning Solutions, headquartered in Chicago, IL. Ms. McElvane has spent more than 25 years working with large and midsize companies providing insights and best practices, leadership and executive coaching, strategy, and organizational management.
Diversity MBA's key brands positions companies to recognize top talent, celebrate diversity leadership, and support thought leaders. Diversity MBA Media publishes three magazines and distributes to 1.95 million subscribers, print and digital. Inclusive Leadership Index has surveyed more than 1,350 unique companies across industries and recognized more than 700 companies for the Best Places for Women and Managers of Color to Work, and 78 companies in the 2020 inaugural issue of Diversity Benchmarking Index. Diversity MBA's Top 100 under 50 also recognized 1,400 leaders with advanced degrees for outstanding leadership and service. Diversity Learning Solutions has trained more than 30,000 professionals within the past decade. And Diversity MBA partners and supports more than 30 professional associations and minority businesses as of January 2021.
Ms. McElvane hosts a weekly talk show: The Inclusive Voice on 820AM WCLT. She serves as an expert panelist for Global Diversity Equity & Inclusion Center, media expert, published in numerous publications and has received many honors for her work. She is also a certified master coach providing board development and executive legacy coaching.