Join us January 24, 2022 at 12pm Central to learn how you can sustain your talent pipeline and culture in this 'extended' new normal.
We'll hear from a panel of human resources and talent management leaders on the frontlines. They'll share how they are adapting to current events while ensuring they have the right people and culture for the continued success of their organizations.
Panelists:

Brittain Bandura
Head of Talent Management,
Zurich North America

Dr. James Taylor
Chief Diversity,
Inclusion and Talent
Management Officer,
UPMC

Kirsten Marriner
Chief People Officer,
The Clorox Company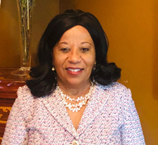 Moderated by Pamela McElvane, CEO of Diversity MBA Magazine
Learning Objectives:
Being a leader during unprecedented disruption.
Create positive change by activating a sense of purpose across your organization.
How strategy alignment elevates the leadership culture and mindset.